Wheels-MAXILITE (OEM Style) 11"x15"ET-27 Polished Finish (Rear) Fits Porsche® 930/OEM Turbo Look 491 Option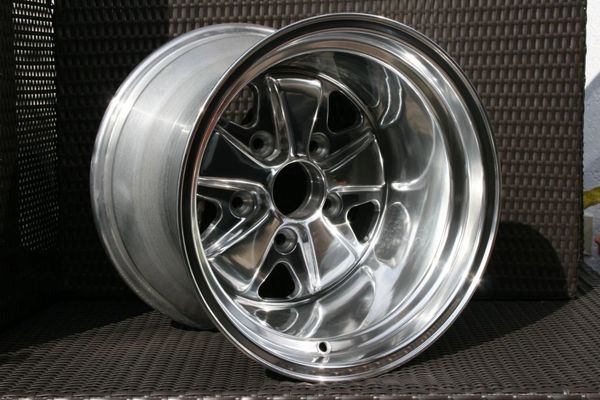 Wheels-MAXILITE (OEM Style) 11"x15"ET-27 Polished Finish (Rear) Fits Porsche® 930/OEM Turbo Look 491 Option
              11x15, offset -27 Maxilite Polished Finish, PCD 5x130, fits rear axle of  Porsche®911 with turbo (without OEM spacers) and RSR rear arches as well as all wide body cars using turbo rear arches without modifications. No caps included, original caps and lug nuts fit.
3 year warranty! The wheels carry a certificate from German TÜV who is performing the toughest wheel tests in the world.
 Porsche® is a registered Trademark of  Porsche® Cars North America (PCNA) . No Association or affiliation With Porsche® AG (PAG) or PCNA is intended or implied.  
          ***      ALL ORDERS ARE REVIEWED BY OUR SALES MANAGER BEFORE BEING SHIPPED TO CHECK FOR CORRECT SHIPPING COST AND CUSTOMERS WILL EITHER GET A PARTIAL REFUND OR NOTIFIED THAT THE COST WAS NO LONGER CORRECT AND MAY REQUEST ADDITIONAL FUNDS OR THE OPTION OF A REFUND . MULTI-PART ORDERS MAY END UP WITH A MAJOR REFUND FOR EXCESS SHIPPING.WE ARE ALSO CUSTOMERS AND HATE PAYING TOO MUCH FOR SHIPPING.***