Body Components Left Rear Bumper (Narrow Body) For Dual Exhaust 1989-94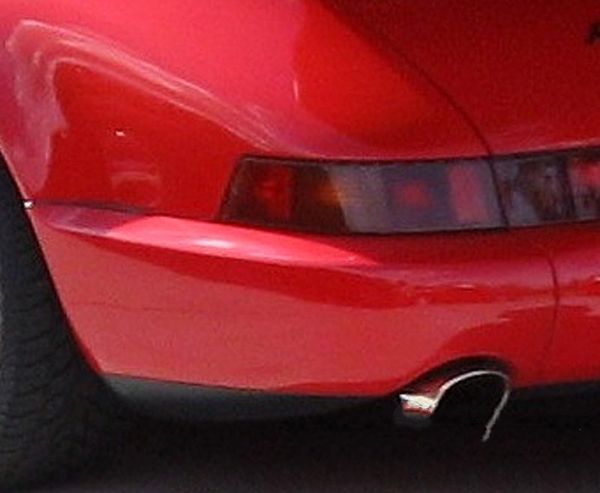 Body Components Left Rear Bumper (Narrow Body) For Dual Exhaust 1989-94
Left rear bumper enables narrow body Porsche®964 to be converted to dual exhaust. Perfect match with OEM bumper. Constructed with Fiberglass(GFK) Glass fiber composite.
Introduction:

Today, almost any specialization for structural material can be met by combination of glass fiber and plastic resin, which are characterized by many outstanding properties. During 1942 glass fiber reinforced composites were first used in structural aerospace parts. In the early 1960's high strength glass fibers, S-Glass were first used in joint work between Owens corning textile product and the united states air force later in 1968 S-2 glass began evolving into a variety of commercial application. High strength glass fiber combine high strength, high stability, transparency and resilience at a very reasonable cost-weight performance. The utilities of high strength glass fiber composites are compared by physical, mechanical, electrical, thermal, acoustical, optical and radiation properties.
Glass Fiber Composites strength/weight ratios are higher than those of most other materials and their impact resistance is phenomenal. Further they possess good electrical properties, resistance to moisture and outdoor weathering and resistance to heat and chemicals. These properties are coupled with ease of fabrication.
***      ALL ORDERS ARE REVIEWED BY OUR SALES MANAGER BEFORE BEING SHIPPED TO CHECK FOR CORRECT SHIPPING COST AND CUSTOMERS WILL EITHER GET A PARTIAL REFUND OR NOTIFIED THAT THE COST WAS NO LONGER CORRECT AND MAY REQUEST ADDITIONAL FUNDS OR THE OPTION OF A REFUND . MULTI-PART ORDERS MAY END UP WITH A MAJOR REFUND FOR EXCESS SHIPPING.WE ARE ALSO CUSTOMERS AND HATE PAYING TOO MUCH FOR SHIPPING.***