Tires-Michelin Pilot Sport 4S Complete Set 2-225x40x18 & 2-265x35x18 Fits Porsche® 964NB C2,C4 perfect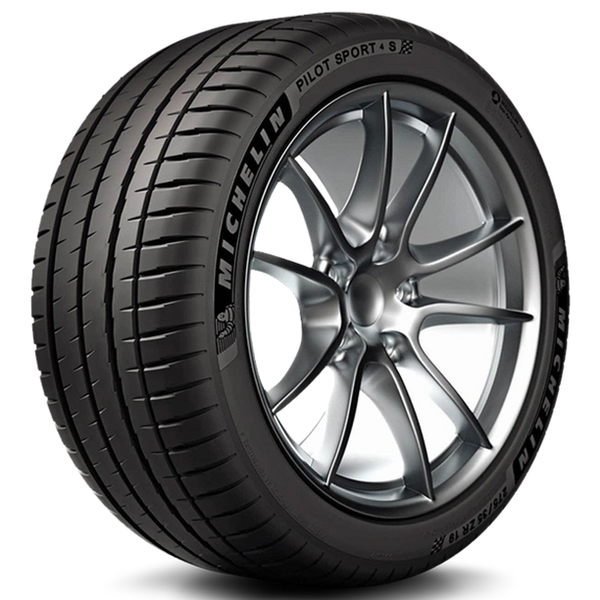 Tires-Michelin Pilot Sport 4S Complete Set 2-225x40x18 & 2-265x35x18 Fits Porsche® 964NB C2,C4 perfect
Michelin Pilot Sport 4 S Summer Tire
Summer tire. Born from Endurance Racing.
Our revolutionary Multi-Compound Construction delivers unmatched levels of dry and wet grip exactly where you need it to perform at a top level to experience improved dry handling performance. The Pilot Sport 4 S has Variable Contact Patch 3.0 which improves the tire life during aggressive driving by optimizing pressure distribution across the patch. This reduces hot spots through turns allowing the tire to last longer and still perform at a maximum level. Michelin Total Performance overcomes the usual tradeoff of wear for grip to deliver both incredible traction and improved tread life.
Maximum Combined Performance. 1st in dry lap time. 1st in dry braking. 1st in wet lap time. 1st in wet braking. Fall in love with your car's untapped potential with the best max performance tire, the Michelin Pilot Sport 4 S. Our Dynamic Response Technology continuously adapts to the road for ultra-precise steering, outstanding cornering power and remarkably good treadlife for a summer tire. The Michelin Pilot Sport 4 S has a premium touch finish that provides a dark velvet effect on the external sidewall, while a deep rim protector guards against light wheel damage.
Michelin Pilot Sport 4 S Tire
Born from Endurance Racing
Benchmark Dry Traction
Ultimate Wet Traction
Mileage warranty: 30,000 miles. See warranty for details.
Standard Limited Warranty: 6 years
  

***      ALL ORDERS ARE REVIEWED BY OUR SALES MANAGER BEFORE BEING SHIPPED TO CHECK FOR CORRECT SHIPPING COST AND CUSTOMERS WILL EITHER GET A PARTIAL REFUND OR NOTIFIED THAT THE COST WAS NO LONGER CORRECT AND MAY REQUEST ADDITIONAL FUNDS OR THE OPTION OF A REFUND . MULTI-PART ORDERS MAY END UP WITH A MAJOR REFUND FOR EXCESS SHIPPING.WE ARE ALSO CUSTOMERS AND HATE PAYING TOO MUCH FOR SHIPPING.***