Interior-Dash Trim Fits Porsche® 964 / 993 Cover For Radio / Air Conditioning Carbon Overlay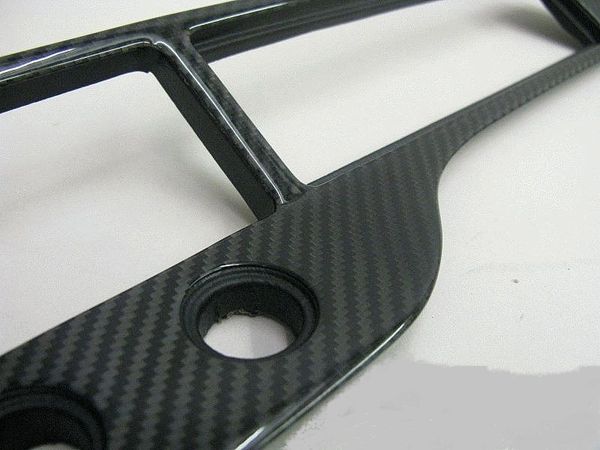 Interior-Dash Trim Fits Porsche® 964 / 993 Cover For Radio / Air Conditioning Carbon Overlay
Description
High quality polished Carbon dash trim piece. This is a carbon overlay, meant to be adhered to your original plastic dash trim cover. We recommend adhering the carbon overlay to your original with a high quality adhesive .
Great detail is taken to attempt to match the original weave size, color and polish. Whether you are adding carbon to the interior or matching existing pieces, this is high quality and is made in Germany so it is made to last, like the original.
This cover is a carbon overlay to be adhered to the original black plastic piece, Porsche®part # 964 552 479 00 05T for reference. It can also replace the original carbon piece part # 000 044 801 88, which is no longer available from the manufacturer.
Sold Individually.

   ***      ALL ORDERS ARE REVIEWED BY OUR SALES MANAGER BEFORE BEING SHIPPED TO CHECK FOR CORRECT SHIPPING COST AND CUSTOMERS WILL EITHER GET A PARTIAL REFUND OR NOTIFIED THAT THE COST WAS NO LONGER CORRECT AND MAY REQUEST ADDITIONAL FUNDS OR THE OPTION OF A REFUND . MULTI-PART ORDERS MAY END UP WITH A MAJOR REFUND FOR EXCESS SHIPPING.WE ARE ALSO CUSTOMERS AND HATE PAYING TOO MUCH FOR SHIPPING.***