Strut Brace Systems-Basic (Single) Fits Porsche®911/930/ 1966-89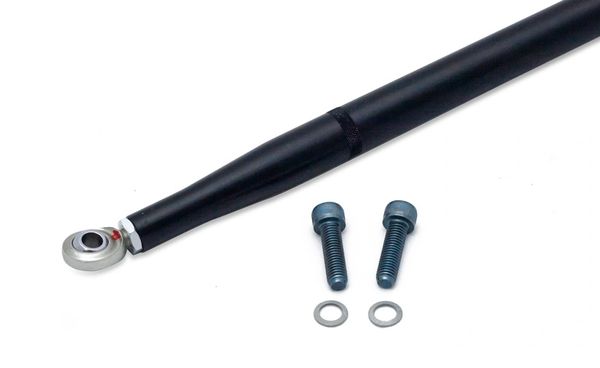 Strut Brace Systems-Basic (Single) Fits Porsche®911/930/ 1966-89
Lightweight, Triangulated option
Our basic strut braces are available in a choice of single bar and triangulated styles. These basic strut braces are an excellent and economic solution for reducing strut tower flex.
Triangulation bests the single bar braces by increasing rigidity. Traditional braces tie strut towers together force them to move in parallel, sharing the cornering force of the loaded tire over both towers to reduce flex. Trianglation locks the towers rigidly in place to maintain camber settings – even through high G corners.
Made from sturdy aluminum tubing our braces are tapered and terminated with quality rod-end fittings for precise alignment, adjustability and rigidity. Adjustable pre-load allows you to dial in a bit of extra camber if desired. All required mounting hardware is included.
Fit and finish make these braces as attractive as they are functional. They bolt on easily. '78 to '89 cars require one hole to be drilled for the triangulated brace. Cars prior to '78 already have the hole in place.
   ***      ALL ORDERS ARE REVIEWED BY OUR SALES MANAGER BEFORE BEING SHIPPED TO CHECK FOR CORRECT SHIPPING COST AND CUSTOMERS WILL EITHER GET A PARTIAL REFUND OR NOTIFIED THAT THE COST WAS NO LONGER CORRECT AND MAY REQUEST ADDITIONAL FUNDS OR THE OPTION OF A REFUND . MULTI-PART ORDERS MAY END UP WITH A MAJOR REFUND FOR EXCESS SHIPPING.WE ARE ALSO CUSTOMERS AND HATE PAYING TOO MUCH FOR SHIPPING.***