Steering Components-RS Inner and Outer Tie Rods ( Need 2 Sets Per Car ) Fits Porsche®993/ 1995-98 993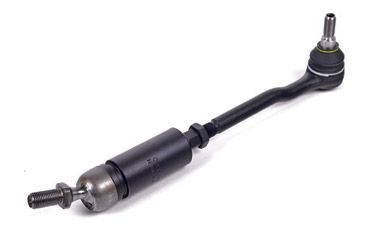 Steering Components-RS Inner and Outer Tie Rods ( Need 2 Sets Per Car ) Fits Porsche®993/ 1995-98 993
RS Tie Rods
RS tie rods use harder compound rubber and improve both steering precision and feedback.RS Wheel Carriers are required to use these tie rods. Additionally, pairing these tie rods with RS style wheel carrier reduce effects of bump steer and is a must for cars that are lowered more than 30mm.
Porsche®993 RS stock height is 50mm lower than US spec cars and 20-30mm lower than European spec cars.
Kit comes with outer and inner tie rods. Sold as pair, order one kit per car. Genuine Porsche parts.
The outer tie rids can also be used with standard or M030 tie rod ends. Hover These are only sold as a kit of inner and outer tie rods.
   ***      ALL ORDERS ARE REVIEWED BY OUR SALES MANAGER BEFORE BEING SHIPPED TO CHECK FOR CORRECT SHIPPING COST AND CUSTOMERS WILL EITHER GET A PARTIAL REFUND OR NOTIFIED THAT THE COST WAS NO LONGER CORRECT AND MAY REQUEST ADDITIONAL FUNDS OR THE OPTION OF A REFUND . MULTI-PART ORDERS MAY END UP WITH A MAJOR REFUND FOR EXCESS SHIPPING.WE ARE ALSO CUSTOMERS AND HATE PAYING TOO MUCH FOR SHIPPING.***