Chassis-Rear CamberMax (Pair) Fits Porsche® 911 1972-89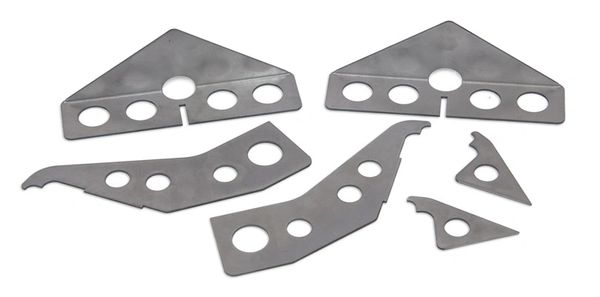 Chassis-Rear CamberMax (Pair) Fits Porsche® 911 1972-89
             ***EVERY ORDER IS REVIEWED BEFORE SHIPPED AND IF YOUR PURCHASE  IS FOR MORE THAN ONE PART EXCESS SHIPPING IS REFUNDED TO YOUR CREDIT CARD OR PAYPAL ***   

             Shock towers and coilover conversions
When converting the 911 torsion bar rear suspension to coilover, the rear shock towers should be reinforced. Coilover springs introduce loads the towers were not designed to handle. Without reinforcement, cracks can develop over time - most frequently between the crossmember and unibody box sections.
Our reinforcement kit strengthens this vulnerable area and properly distributes coilover spring loads.
This kit requires welding for installation.