Chassis-Swaybar Mount Reinforcement Panels (Pair) Fits Porsche® 911 1965-89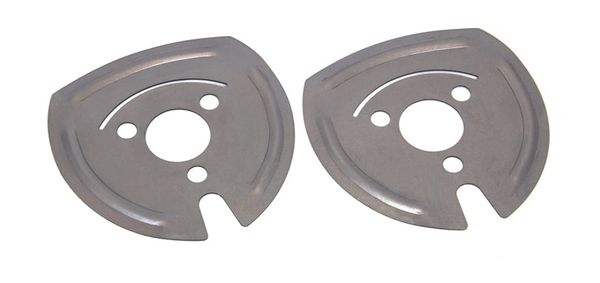 Chassis-Swaybar Mount Reinforcement Panels (Pair) Fits Porsche® 911 1965-89
             ***EVERY ORDER IS REVIEWED BEFORE SHIPPED AND IF YOUR PURCHASE  IS FOR MORE THAN ONE PART EXCESS SHIPPING IS REFUNDED TO YOUR CREDIT CARD OR PAYPAL ***   

         Prevent or repair common failure point
Our Swaybar Mount Reinforcement Panels will help prevent or repair the common problem of cracked swaybar mounts resulting from the application of overly stiff, binding, or incorrectly adjusted aftermarket swaybars.
These Swaybar Mount Reinforcement Panels are precision laser-cut from18 gauge steel. They distribute the swaybar loads into the bulkhead and double-layer sheet metal just beyond the original single-layer hole location.
You may also be interested in an upgrade to ultimate Quick Change Blade Swaybar which mounts to the chassis using spherical bushings that articulate or "float" ensuring no binding. Spherical bushings allow mounts to automatically re-align themselves when the chassis is flexing under load. We believe this binding plays a significant role in the mount's failure.
Installation requires welding