Bearings Bushings- Track Rod Concentric Monoballs (Rear) (2 Pairs) 991 2012-15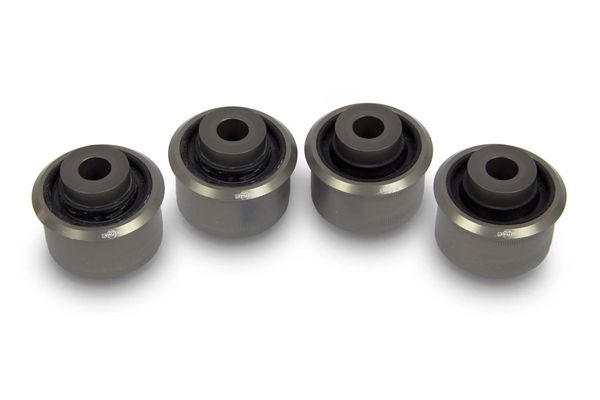 Bearings Bushings- Track Rod Concentric Monoballs (Rear) (2 Pairs) 991 2012-15
***EVERY ORDER IS REVIEWED BEFORE SHIPPED AND IF YOUR PURCHASE  IS FOR MORE THAN ONE PART EXCESS SHIPPING IS REFUNDED TO YOUR CREDIT CARD OR PAYPAL ***

Track Rod (Rear) Concentric Monoballs
For 2012-15 991

Monoball Cartridges replace factory rear track rod bushings with hardened-steel spherical bearings. Spherical bearings allow free motion on multiple axis and eliminate deflection associated with rubber, resulting in more precise holding of toe and camber.
High tolerance machined housing allow for simple press fit installation. Correct spacers ensure proper fitment.
The kit includes 4 monoball bearings. 2 bearings per arm, for both track rods. Order one kit per car.
Weather Sealed
Monoball housing and spacers are hard anodized to protect from corrosion. Rubber seals keep the precision bearing from road contaminates for extended life of the product