Tools-Rear Control Arm Bushing Installation Tool 991 2012+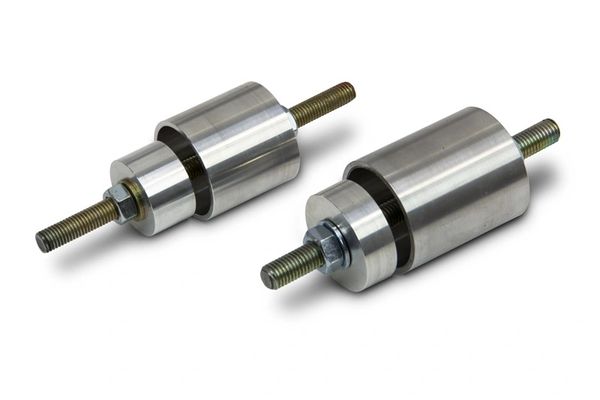 Tools-Rear Control Arm Bushing Installation Tool 991 2012+
Bushing Installation Tools
For Porsche 991
Simplify the installation process. Our Two piece cup and piston tool allows for simple bushing extraction and insertion without removal of the component or use of a shop press. The tool is designed to precisely fit the bushing circumference, preventing accidental damage to the bushing and ensuring proper installation. Tools are available for the following:
Front Lower Control Arms Center Bushings Center bushing can be replaced without removing the control arm. Simply disconnect the caster arm and use the tool to replace the bushing in place.
Rear Lower Control Arm – 991 control lower control arm bushings are fitted into the rear subframe. This tool allows for bushing extraction and installation without the need of subframe removal.
Rear Lower Shock Mount – Similar to the control arm bushings, lower shock mount bushings are pressed into the lower shock mounts, this tool makes installation of these bushings easy and without removal of the subframe.
   ***      ALL ORDERS ARE REVIEWED BY OUR SALES MANAGER BEFORE BEING SHIPPED TO CHECK FOR CORRECT SHIPPING COST AND CUSTOMERS WILL EITHER GET A PARTIAL REFUND OR NOTIFIED THAT THE COST WAS NO LONGER CORRECT AND MAY REQUEST ADDITIONAL FUNDS OR THE OPTION OF A REFUND . MULTI-PART ORDERS MAY END UP WITH A MAJOR REFUND FOR EXCESS SHIPPING.WE ARE ALSO CUSTOMERS AND HATE PAYING TOO MUCH FOR SHIPPING.***