Bearings Bushings- Front Control Arm Front Bushing Kit (1 Kit Per Car) (Sport) for 964-993 1989-98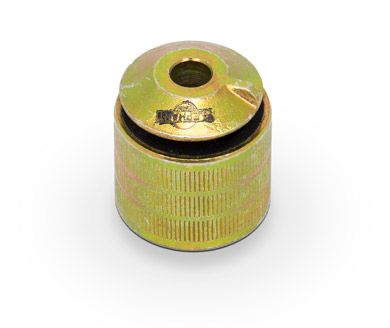 Bearings Bushings- Front Control Arm Front Bushing Kit (1 Kit Per Car) (Sport) for 964-993 1989-98
***EVERY ORDER IS REVIEWED BEFORE SHIPPED AND IF YOUR PURCHASE  IS FOR MORE THAN ONE PART EXCESS SHIPPING IS REFUNDED TO YOUR CREDIT CARD OR PAYPAL ***                                               Front Control Arm Front bushing
We see this bushing fail with great regularity on1989-94 cars. Failures seem mileage independent, the rubber deteriorates due to age. The symptom is vibration felt in the steering wheel.
Stock-hardness - Restores performance and ride quality to original.
Sport-Hardness - Similar to the 993 RS bushing, sport hardness rubber is about 25% firmer. Deflects less under cornering loads and thereby maintains alignment more precisely.