Body Kit-997 Downforce Turbo RS Aero Kit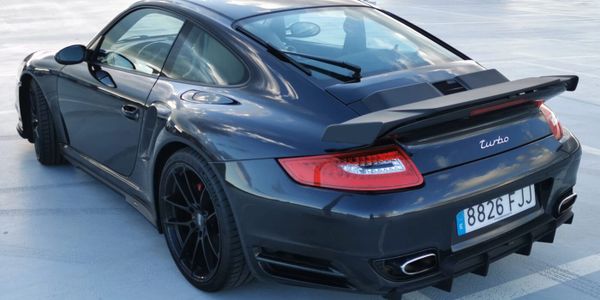 Body Kit-997 Downforce Turbo RS Aero Kit
             ***EVERY ORDER IS REVIEWED BEFORE SHIPPED AND IF YOUR PURCHASE  IS FOR MORE THAN ONE PART EXCESS SHIPPING IS REFUNDED TO YOUR CREDIT CARD OR PAYPAL ***   

                                                                             DOWNFORCE TURBO RS  AERO KIT
For all Porsche 911 / 997 Turbo Mk1 / Mk2 (2006–2012).
Our goal is to give the Porsche 997 Turbo a more sporty and aggressive appearance, which of course also has a positive effect on the performance of the vehicle.
Following the latest standards in 3D-CAD development and analysis in the CFM process, we have created new standards in design as well as in functionality!!
All parts also suitable for the Mk1 & Mk2 models.
MOSHAMMER products are made of the best composite materials on market, this brings a strong stability with a very low weight.designs.
 Downfource Turbo  Aero Kit | P997.10.7000
The kit consists of:

1x FRONT SPOILER EVO | P997.10.1020
2x SIDE SKIRTS | P997.20.2020
1x REAR WING SPOILER | P997.10.3020
1x REAR DIFFUSER | P997.10.3040
  **All orders for (Moshammer) body components are shipped from our European manufacture direct to the customers .The exact cost of shipping listed in our online store is only an estimate because we ship all over the world and there is no way we know of to quote an exact price on large body parts that need to be boxed and sometimes crated .Due to the fact that the Euro and US Dollar are always changing value there maybe either a rebate or additional funds required.Customer is responsible for payment of all import tariffs and taxes.