Body Kit-GT3R Race Car Body Kit Fits Porsche® 996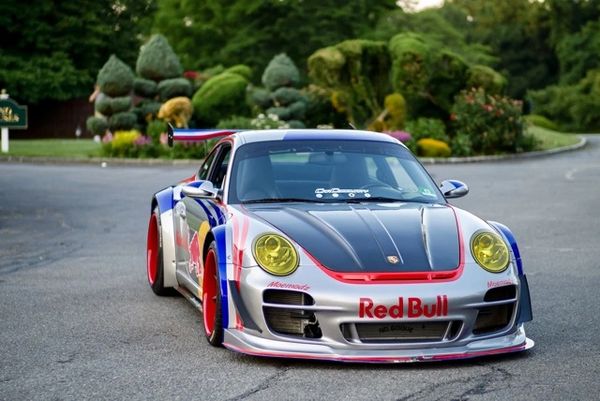 Body Kit-GT3R Race Car Body Kit Fits Porsche® 996
   

Complete body kit for conversion of a  Porsche® 996 to a Porsche®997 GT3R in race version,
with fitted front fenders and rear side panels with sills. Gives the plain Porsche® 996 Carrera one of the most outrageous bodies of any Porsche® 911 ever made. This kit is made for track use and not meant for the street but we are rebels and of course it will be used on the street. Maybe even uncapped headers...
 
 This 997 GT3R kit consists of the following components:
 

1 x front bumper
1 x rear bumper
1 x rear spoiler
2 x rear spoiler carrier
2 x front flared fender  (right and left)
2 x fender flares rear (right and left)


* Not recommended for street use for cars without a front axle lift.
** Optional rear wheel arches / wells to handle wider tires . Much easier than making them.
   ***      ALL ORDERS ARE REVIEWED BY OUR SALES MANAGER BEFORE BEING SHIPPED TO CHECK FOR CORRECT SHIPPING COST AND CUSTOMERS WILL EITHER GET A PARTIAL REFUND OR NOTIFIED THAT THE COST WAS NO LONGER CORRECT AND MAY REQUEST ADDITIONAL FUNDS OR THE OPTION OF A REFUND . MULTI-PART ORDERS MAY END UP WITH A MAJOR REFUND FOR EXCESS SHIPPING.WE ARE ALSO CUSTOMERS AND HATE PAYING TOO MUCH FOR SHIPPING.***