Body Components-GT2 Front Spoiler/Bumper (Werks911) OEM Like Quality 1998-2001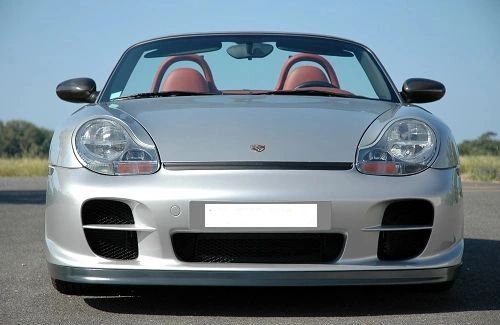 Body Components-GT2 Front Spoiler/Bumper (Werks911) OEM Like Quality 1998-2001
Our exclusive Werks Performance components come from a fabrication studio located in Europe. The quality is like OEM, thus exceptional, on all  parts that come from this supplier. Available in fiberglass (GFK) and carbon fiber . GT2   front spoiler/ bumper. For 1998,1999,2000,2001 narrow body cars.Choose option for construction material -Fiberglass(GFK) or Carbon Fiber
*Only body components with our name (Werks Performance) in the product name come from this supplier.
* GFK "Glass Fiber Komposite" is a mix of fiberglass and ABS plastic created by the Germans to add flexibility and reduce weight.
** NEW ** Free shipping to the lower 48 States -All orders for body components are shipped from our European manufacture direct to the customers and a small import tariff will need to be paid to the shipping company ,either DHL or FED X. All parts are fully insured against shipping damage.

*All prices are subject to change and are impossible to be exact because the Euro and US Dollar values are in constant flux. There maybe either a partial refund or additional funds required to complete the transaction . If more funds are needed the customer will notified and given the option of a complete refund before parts are shipped from France. 
   ***      ALL ORDERS ARE REVIEWED BY OUR SALES MANAGER BEFORE BEING SHIPPED TO CHECK FOR CORRECT SHIPPING COST AND CUSTOMERS WILL EITHER GET A PARTIAL REFUND OR NOTIFIED THAT THE COST WAS NO LONGER CORRECT AND MAY REQUEST ADDITIONAL FUNDS OR THE OPTION OF A REFUND . MULTI-PART ORDERS MAY END UP WITH A MAJOR REFUND FOR EXCESS SHIPPING.WE ARE ALSO CUSTOMERS AND HATE PAYING TOO MUCH FOR SHIPPING.***