Body Components- RSR 3.8 Complete Body Kit- Includes Porsche® OEM RS/RSR Tail & Front Spoiler/Reproduction Flares &Rockers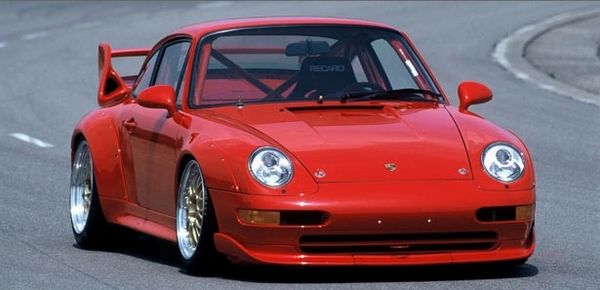 Body Components- RSR 3.8 Complete Body Kit- Includes Porsche® OEM RS/RSR Tail & Front Spoiler/Reproduction Flares &Rockers
The Kit consist NOS Porsche OEM RS/RSR parts that were designed  and made the original 1995-98 RS Porsche® 993.The difference between the RS kit and the RSR kit is the inclusion wheel flares and wider rocker panels/side skirts .These parts are no longer available as OEM  parts and come from an after market supplier. This RSR "Clone kit is complete and for a (Narrow Body) conversions to C2 C4 only. Not for wide body S and Turbo*. Constructed Material- Glass Fiber composite GFK for OEM parts and fiberglass is used for the flares and rockers ,This is the material that the original Porsche RS/ RSR body parts (which they are) was constructed from. Shipping $500.00 outside of the USA and some countries may cost more..Please check before purchase.

Kit includes: Fender Flare Kit RSR/GT2 Style Narrow Body Set. Quality aftermarket fiberglass

                      .Front 3 Piece (Narrow Body)-OEM RS/RSR NOS

                      .Rear Spoiler/Wing-
OEM RS/RSR NOS
                      .Rocker Panels -Side Skirts . Quality aftermarket fiberglass. Existing OEM Rocker trim is re-used

                      . Installation Kit - includes OEM nuts ,bolts and various fasteners. Aftermarket rubber gaskets and stainless steel hardware for Fender flares.
*We offer a GT2 kit for the Wide Body 1995-98

             ***EVERY ORDER IS REVIEWED BEFORE SHIPPED AND IF YOUR PURCHASE  IS FOR MORE THAN ONE PART EXCESS SHIPPING IS REFUNDED TO YOUR CREDIT CARD OR PAYPAL ***