Wheels-BBS E88 Series Forged Race Wheel (Front) 8.5"x18"BS ET48.5 Gold Silver Black Porsche® 993 C2S,C4S and Turbo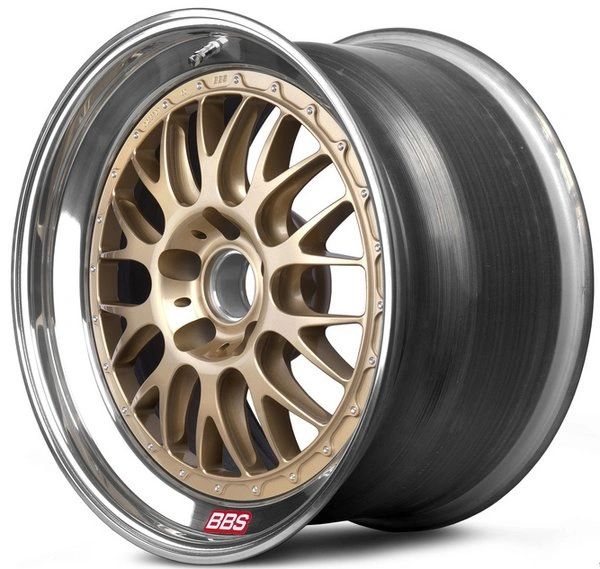 Wheels-BBS E88 Series Forged Race Wheel (Front) 8.5"x18"BS ET48.5 Gold Silver Black Porsche® 993 C2S,C4S and Turbo
*** All orders are personally reviewed to make sure the wheels are the correct size for your car before any order is shipped***
                                                                                                                                                                                                                              When the goal is ultimate performance, a forged wheel from BBS is the answer...
BBS has been offering forged aluminum wheels in the aftermarket since 1983. Our special multi-stage Die-Forging process can require up to 18 million pounds of pressure. Starting from a billet of 6,000 Series Aluminum, or a special Magnesium alloy, every stage of production is optimized to help create the best forged wheel in the industry.
BBS forged wheels have style and substance.
Light weight wheels deliver better performance, but lighter wheels - without compromised reliability - are not as easily achieved as many companies would have you believe. The aftermarket wheel industry has been flooded with products promising light weight however they are not always strong enough to survive in the real world. BBS forged wheels are not only light, they've been designed to optimize the stiffness to weight ratio while providing the safety and long term durability you expect from BBS.Wheel Technology:
E88 5-lug - **Track use only** Forged aluminum center with backmilled spokes. Heat treated spun aluminum rim sections. The 5 lug version is shown, the E88 is also produced as a center lock application. Color-Gold or Silver  8.5"x18" ET48.5  This wheel size is designed to fit the Front of Porsche®993 C2S,C4S,Turbo .A good tire size is 245 x 35 x 18 = 24.8"HT and a good match wheel for the rear on Porsche® 993 C4S and Turbo is 11" x 18" ET 42 with a 285 x 30 x 18 Tire = 24.8" HT (tire HT needs to be same front and rear on all wheel drive cars)* Free Shipping is to the lower 48 states ,additional cost for international purchases. *** All customers may be charged an import tax/tariff that can range from very little to as high as 20% VAT depending on the import policy of your country.
 Rear- For a great source of tire sizes with a certain wheel size http://www.rimsntires.com/specspro.jsp
*All wheels are custom matched to your car before any set of wheels is shipped. Brakes types can make a difference.in final difference in offset .
Choose Color-Gold or Silver 
      ***      ALL ORDERS ARE REVIEWED BY OUR SALES MANAGER BEFORE BEING SHIPPED TO CHECK FOR CORRECT SHIPPING COST AND CUSTOMERS WILL EITHER GET A PARTIAL REFUND OR NOTIFIED THAT THE COST WAS NO LONGER CORRECT AND MAY REQUEST ADDITIONAL FUNDS OR THE OPTION OF A REFUND . MULTI-PART ORDERS MAY END UP WITH A MAJOR REFUND FOR EXCESS SHIPPING.WE ARE ALSO CUSTOMERS AND HATE PAYING TOO MUCH FOR SHIPPING.***